On 1 April 2012, CHIVALRY & KNAVERY did an April Fool's switcheroo with
the webcomic COLLEGE CATASTROPHE. The C&K artist drew that week's CC
strip, while the CC artist drew that week's C&K strip. If you missed the
fun, see below. The top strip is the one that the CC artist drew;
the one below it is the one that the C&K artist drew.



The C&K crew would like to express its thanks to
KAREL YOUNG of Melbourne, Australia for hosting our forum.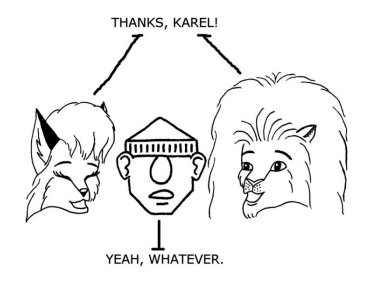 CHIVALRY AND KNAVERY was honored as one of the best webcomics in a list published in
EL IMPARCIAL, a major newspaper in Hermosillo, Mexico (screenshot of article below).